For the best experience make sure to update all components of TestResults.io. This is a short instruction on the necessary steps to update the different components.

1. Open Manage Extensions from the Extensions menu
2. Update the TestResults.io Designer extension
3. Close Visual Studio. 4. Confirm the update. 5. Restart Visual Studio.
Install the new Execution Engine by clicking Install in the notification that appears after you start Visual Studio:
After the new engine is installed, restart Visual Studio and update all your projects to reference the new engine:
Select "Change All Engine Versions" from solution context menu
Select the latest engine and click Update
You should update the Progile.TRIO nuget packages with the Base- and Environment models for all TestResults.io projects.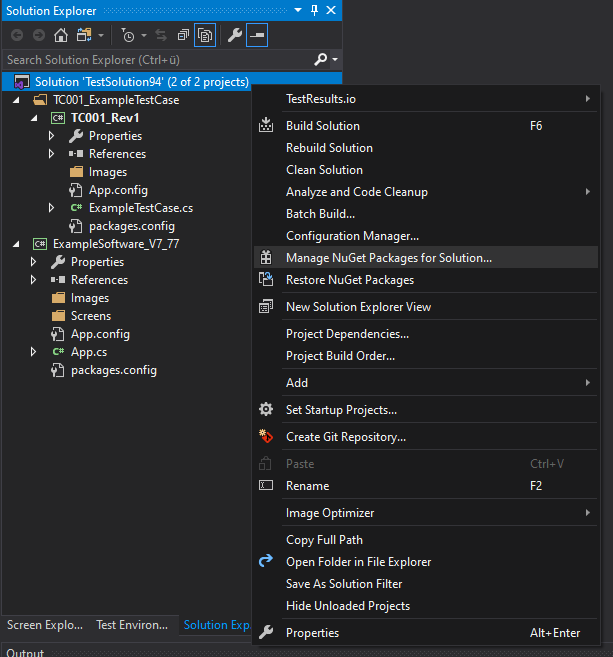 Select to Manage NuGet Packages for Solution from the context menu on the solution
Then click Select all packages on the Updates tab and click the update button.